Brevard County is a vast county that takes about a good hour to get across
with plenty of romantic and picturesque locations along the way! This
county is often known for the Kennedy Space Center, beautiful beaches,
and lots of parks, and gardens. As a wedding and engagement
photographer for 7+ years, I know the area like the back of my hand and
can help you find the best places in Breward county for your engagement
photos. These are a few of my favorite hidden gems.
Contact us today.
We would love to hear about your special day!
With over five years of professional experience and more than 300 weddings completed, my team and I know how to capture your special moments in a timeless and unique way that evokes the magical mood and essence of the time and place.
If you are interested in booking, please reach out to us asap.
Call us at 3212582525
Exploration Tower
Towering above the sky with seven stories of activities is the Exploration
Tower Cape Canaveral. The top of the tower gives you a panoramic view of
the ocean and is an elegant and romantic setting. There are also numerous
lookouts and things to learn on each level of the building with highlights including Port Canaveral, the Kennedy Space Station, and the history of
the Cape Canaveral area.
Ryckman Park
Ryckman Park is a public park, right against the Indian River, in the historic
section of Melbourne Beach. There are numerous scenic spots throughout
the park including the old town hall, several gazebos, and the stunning
Melbourne Beach Pier.
Sebastian Inlet
Sebastian Inlet State Park is an excellent outdoor option for your
engagement photos in Melbourne Beach. The park boasts miles of
beachfront, natural vegetation, rocky cliffs, and numerous types of wildlife
including manatees, sea turtles, and dolphins. There are also two
museums onsite to learn about the history and significance of the area, the
McLarty Treasure Museum and the Sebastian Fishing Museum. Admission
to the park is $8 per vehicle.
Address: 9700 S Hwy A1A, Melbourne Beach, FL 32951
Hilton Melbourne Beach Oceanfront
For couples looking to have a serene and romantic backdrop for their
engagement photos, the Hilton Melbourne Beach Oceanfront is a top pick.
The hotel gives visitors direct access to the beach and the ocean with an
endless backdrop of crystal clear water and miles of white sandy
beachfront. Guests can also enjoy numerous hotel amenities which also
make for a romantic backdrop including their private cabanas and infinity
pool.
Whickham Park
Sitting adjacent to the Melbourne campus of Eastern Florida State College
is the scenic Whickham Park. This serene park makes for an ideal setting
for engagement photos with its wide open spaces, towering pines, and
serene lakes. There are also walking trails to enjoy and immerse yourself in
the natural beauty of the outdoors.
Canova Beach Park
Located in Indialantic, Florida, the 9 acres Canova Beach park offers a
picturesque outdoor setting for your engagement photos. Throughout the
park, there are multiple dunes, and miles of beach to soak up the sun.
Canova Beach Park is also pet-friendly which means you can include your
pets in your engagement session!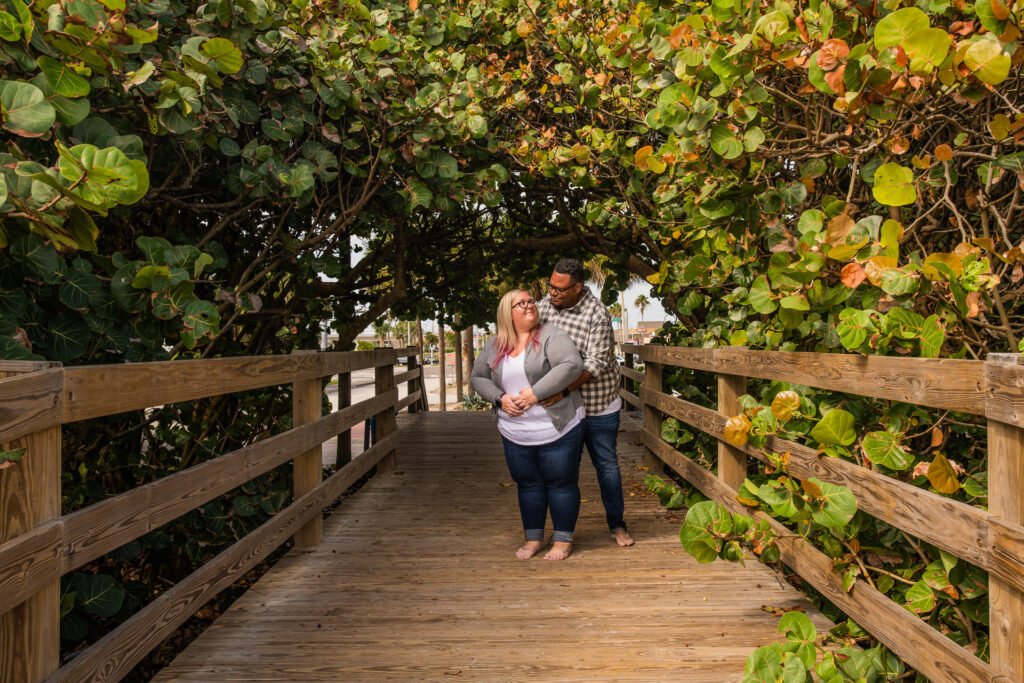 Cherie Down Park
Cherie Down Park is a Cape Canaveral staple, and a beautiful beachfront
park. The beach is super easy to access and is also ADA accessible. Sand
dunes and seagrass are preserved at Cherie Down Park making for a
preserved and natural setting for your engagement photos.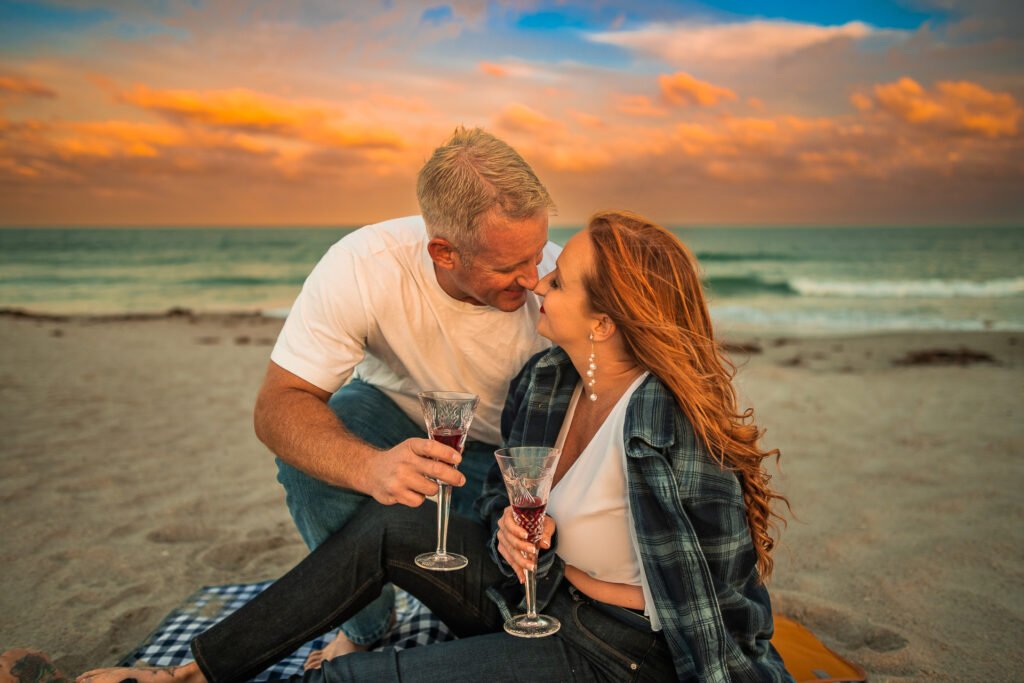 Mathers Bridge
Located on the southern tip of Merritt Island is the historic Mather's Bridge.
There's a great location just across from the bridge with large rocks
overlooking the Banana River and the bridge. There are also numerous yacht clubs and marinas nearby adding even more exciting photo
opportunities.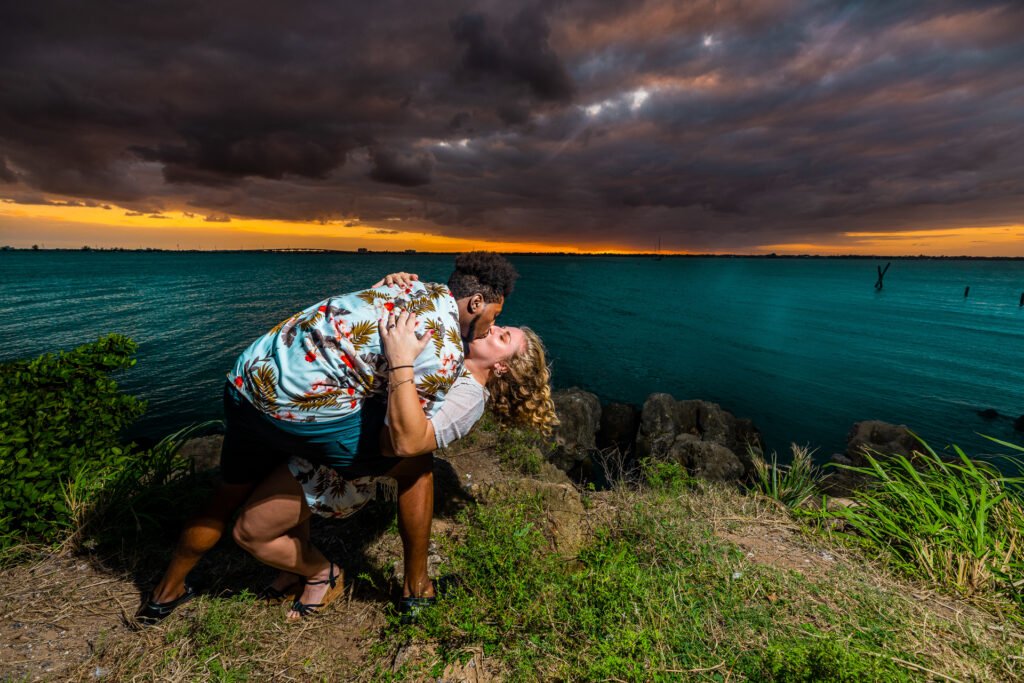 Porcher House
The Porcher House is a historic and charming home in the heart of Cocoa's
historic district. The house itself is an amazing backdrop with tall white
pillars and eye-popping stonework. Surrounding the house you will also find
manicured lawns, gardens, and towering palm trees to set the scene for
your photos.
Rockledge Gardens
Originally founded as a nursery and landscape business in 1960,
Rockledge Gardens is an expansive wonderland filled with towering trees,
tropical plants, and picturesque gardens. The gardens are filled with
numerous photo spots making this engagement location a one-stop-shop
for beautiful photos.