Orlando Science Center wedding is an EPIC venue that is located right in Downtown Orlando, and I ABSOLUTELY LOVE this venue! We love this venue because, this location brings back childhood memories, and I had no idea the Orlando Science Center is a venue! When I was a kid, my parents use to take me here all the time, and it was such a fun place to visit! When I found out Orlando Science Center was a wedding venue I just had to work some weddings here!! If you're into science, and nerdy things this venue is PERFECT for you. I would strongly suggest at least an hour of photo time with just your couple because there's tons of different photo spots, and you will have so much fun here! There is also a balcony (Finfrock Terrace) that gives you perfect views of the sunset, and the view of Downtown Orlando. The coordinators here are also so easy and fun to work with they will check on everyone including the vendors all the time, to make sure we are good! I would even get married here!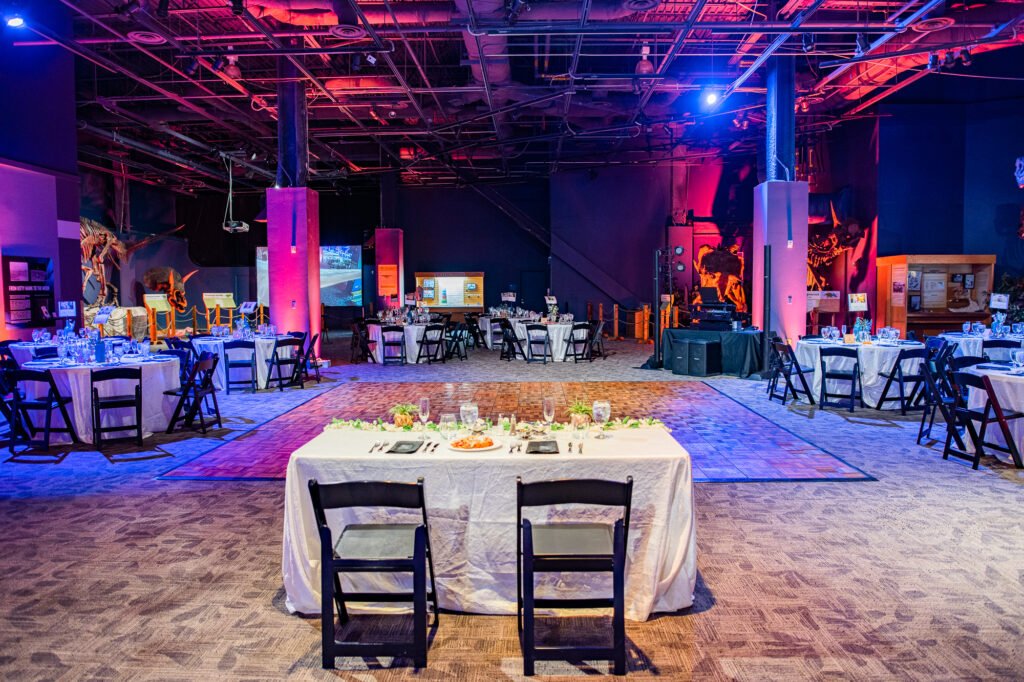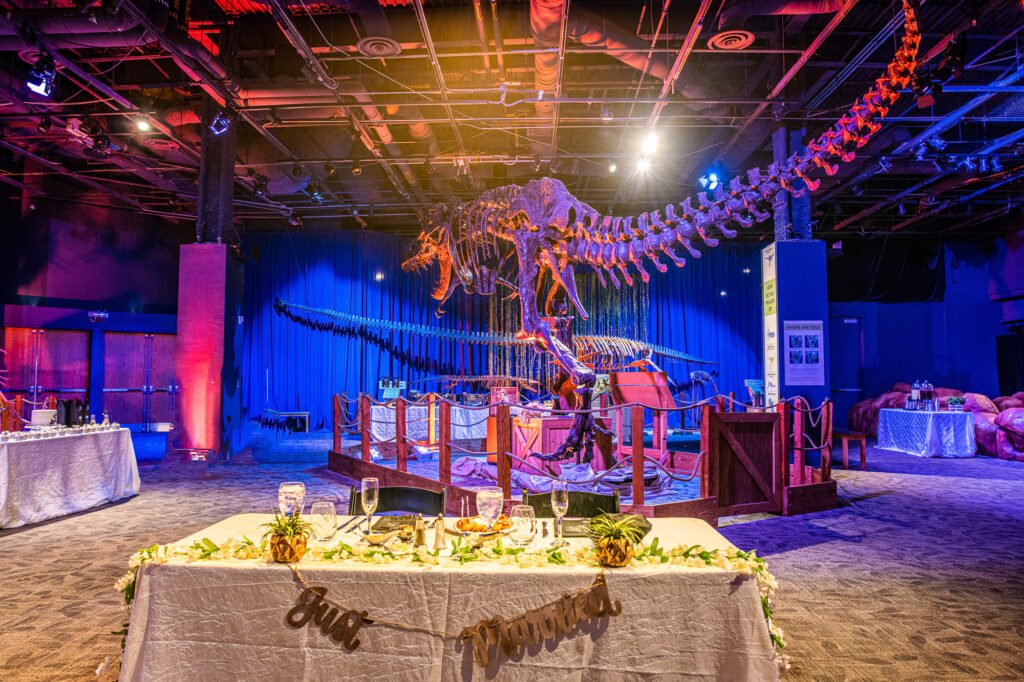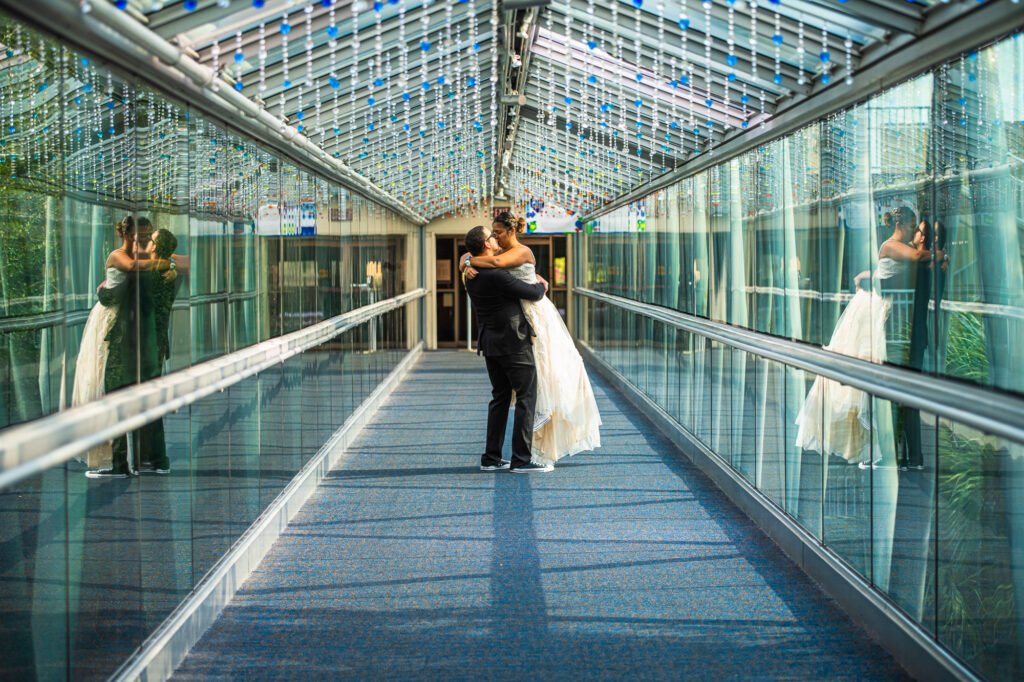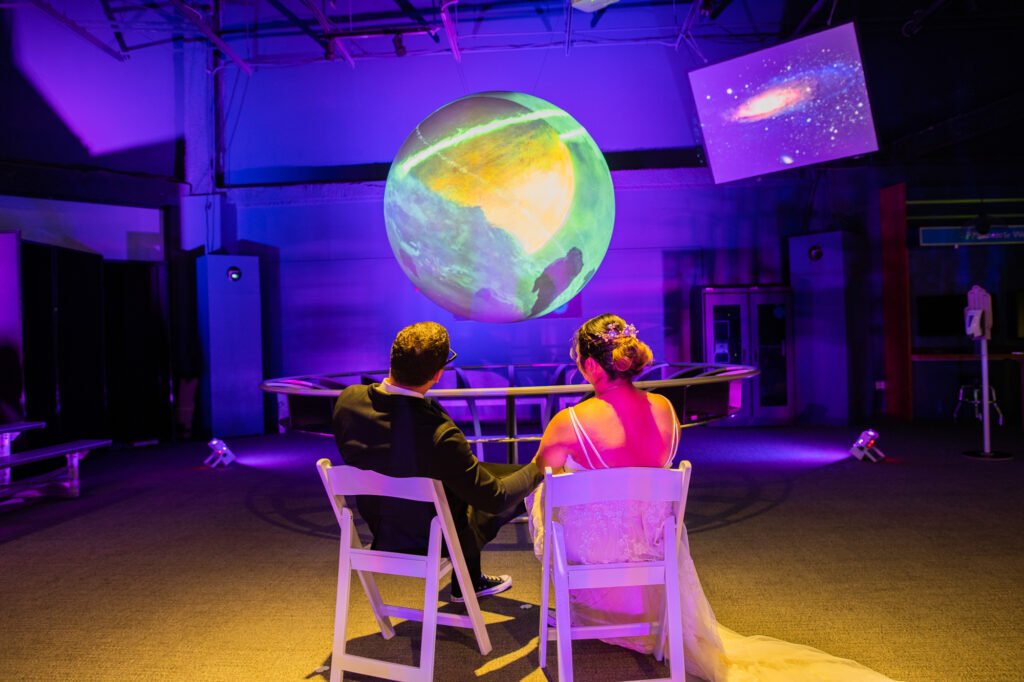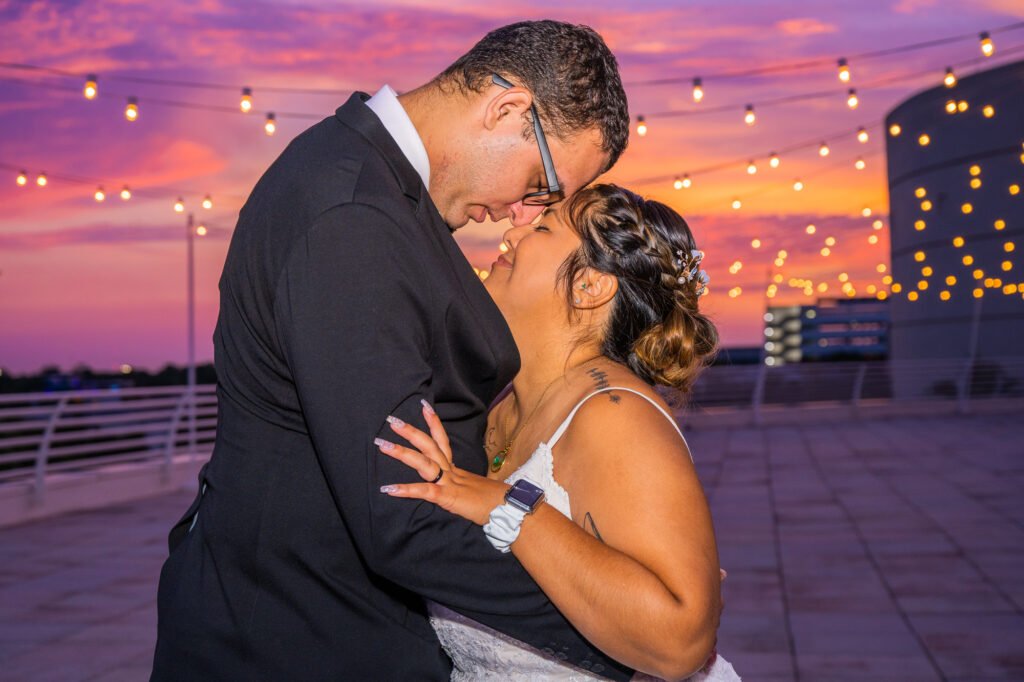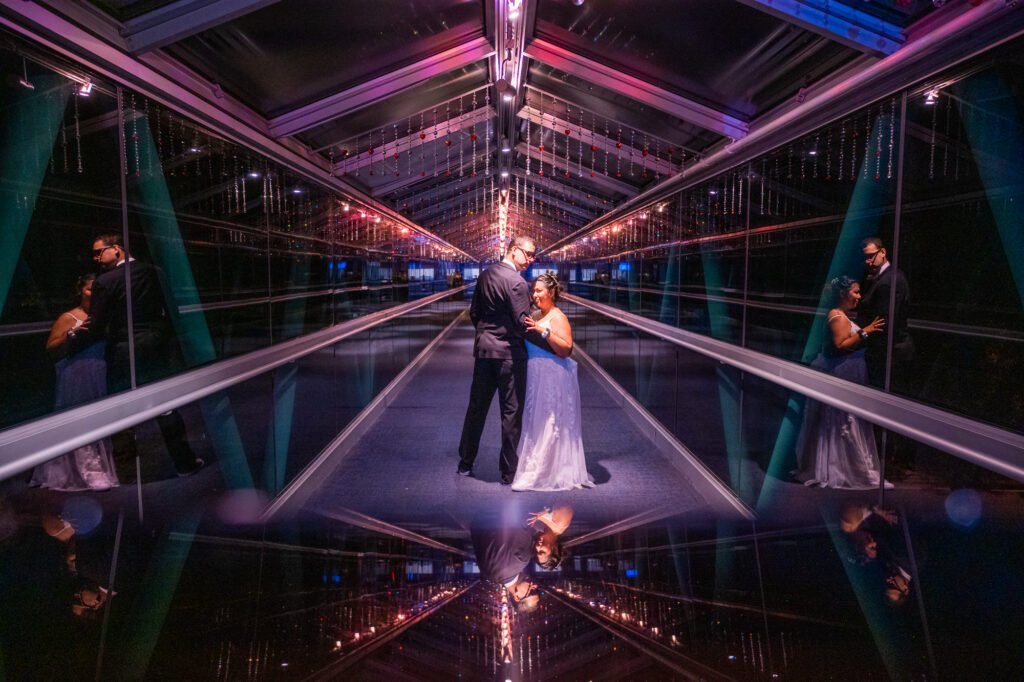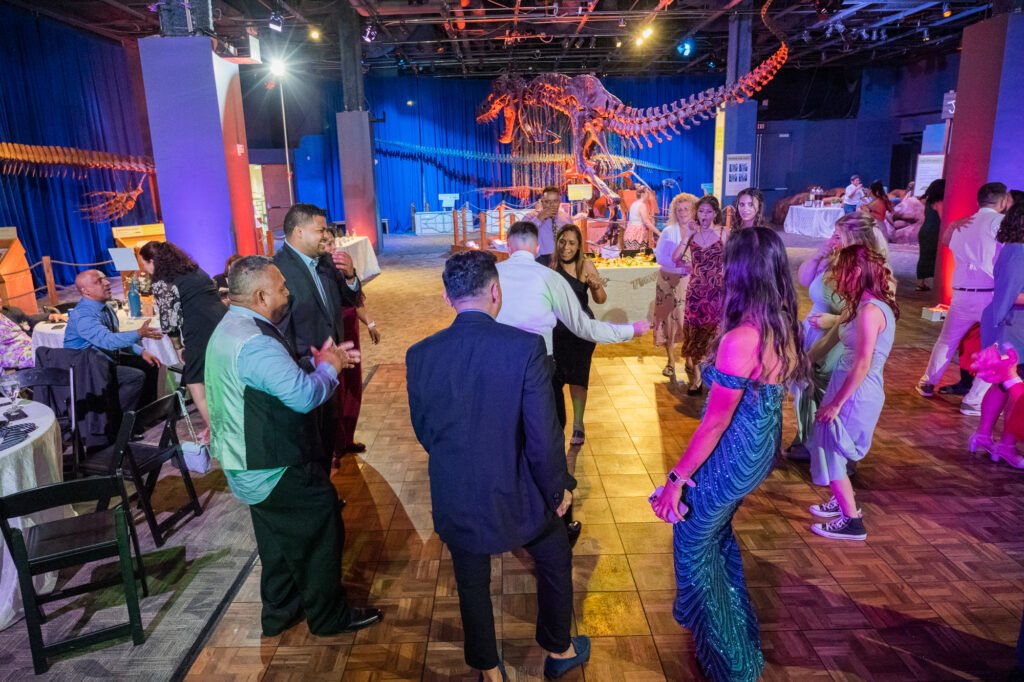 Contact us today.
We would love to hear about your special day!
With over five years of professional experience and more than 300 weddings completed, my team and I know how to capture your special moments in a timeless and unique way that evokes the magical mood and essence of the time and place.
If you are interested in booking, please reach out to us asap.
Call us at 3212582525
Frequently asked questions about Orlando Science Center Wedding
How much does it cost to get married at the Orlando Science Center?
So according to their Website they don't post their prices but if you click here and contact them they will tell you!
Where is the best photo spots at the Orlando Science Center Wedding?
I think the best photo spots here are anywhere inside the museum, or if you go to the bridge that leads to the parking garage, you can get beautiful symmetrical photos, and the windows also reflect so there's tons of photo opportunities here! Also when the sunsets you can go out to Finrock Terrace, and get a perfect view of the sunset, and Downtown Orlando!
What is the best time of the year to get married at the Orlando Science Center?
Pretty much anytime of the year is good here because there's options for indoor, or outdoor ceremonies. Look below for more info on venues.
Orlando Science Center wedding venues:
DinoDigs
This is from their website:

"Dance until extinction alongside dinosaurs in DinoDigs! This one-of-a-kind event space boasts dramatically high ceilings and epic photo backdrops, ensuring a memorable reception or cocktail hour."

"Guests are sure to have a pre-historic good time taking a selfie with one of many dinosaurs, digging for fossils, or roaring alongside an animatronic dino. Whether guests are dancing the night away or exploring all of the unique features of a dino-filled room, everyone is guaranteed to have an unforgettable evening. DinoDigs provides a unique, whimsical, and exciting atmosphere unlike anything in Orlando."
FINFROCK Terrace
"With panoramic unobstructed views of Downtown Orlando, and a sky full of stars, FINFROCK Terrace will capture every inch of wedding magic. Tie the knot with a ceremony on the Terrace, enjoy cocktail hour as the sun sets in the distance overlooking the City Beautiful or dance the night away under a canopy of market lights during a moonlit reception."
"FINFROCK Terrace invites each couples' unique style, taste, and personality to take shape in our most customizable space. It also provides plenty of room for dinner, dancing, and all of your wedding celebration!"
Our Planet
"Looking for a ceremony space that is out-of-this world, or a fun interactive cocktail hour, Our Planet has it all. Say "I Do" in front of a suspended globe with projected images of Mars, the Moon, or even objects from galaxies far far away. Invite the whole world to be a part of your wedding with Earth as a backdrop, or choose the Death Star and rule the galaxy together!"
"Watch as guests unearth the wonders of Our Planet during cocktail hour with an array of engaging hands-on exhibits and let science set the scene! Guests will shake things up on an earthquake simulator, make and launch paper airplanes, and predict clear skies for your celebration at our weather station."