Epcot Wedding Venue's are some of the most unique, and enchanting locations for a Disney wedding. With its international pavilions, stunning landscapes, and futuristic architecture, Epcot offers a one-of-a-kind setting for a truly unforgettable wedding celebration. Here's everything you need to know about planning an Epcot wedding:
Contact us today.
We would love to hear about your special day!
With over five years of professional experience and more than 300 weddings completed, my team and I know how to capture your special moments in a timeless and unique way that evokes the magical mood and essence of the time and place.
If you are interested in booking, please reach out to us asap.
Call us at 3212582525
What is the average cost of a wedding at Epcot?
Epcot's Wedding Packages range from $7500-10,000 click here for more info
Does Disney World Allow outside Photographers
Yes if your client has a Disney Fairytale wedding booked, you can use an outside photographer anywhere on Disney property EXCEPT Magic Kingdom, anywhere else is allowed, and if you have the proper insurance plan. Disney requires you to have a $2million insurance policy.
Tips for planning your Epcot Wedding:
Book early – Epcot weddings are in high demand, so it's important to book your venue and package as early as possible.
Customize your package – Disney offers a variety of add-ons and customizations to make your wedding truly unique and personalized.
Plan for transportation – With so many guests coming from out of town, it's important to plan for transportation to and from the venue.
Consider your guests' experience – Epcot can be a bit overwhelming for some guests, so it's important to provide clear directions and guidance to ensure they have a comfortable and enjoyable experience.
Enjoy the magic – Finally, remember to relax and enjoy the magic of your special day. With Epcot's stunning settings and Disney's expert planning and attention to detail, you can rest assured that your wedding will be a truly unforgettable experience.
Where in Epcot can you get married?
Living Seas Salon
This unique venue is located inside Epcot's Living Seas pavilion and offers a stunning underwater setting for your reception, complete with views of the ocean's majestic creatures.
Epcot Morocco
Canada Pavilion
This picturesque terrace overlooks the beautiful Victoria Gardens and offers stunning views of the World Showcase Lagoon.
Italy Isola
This intimate island offers a romantic and secluded setting for your ceremony, surrounded by lush gardens and stunning waterfall
Italy Plaza
Germany Courtyard
United Kingdom Courtyard
Place De Remi Epcot France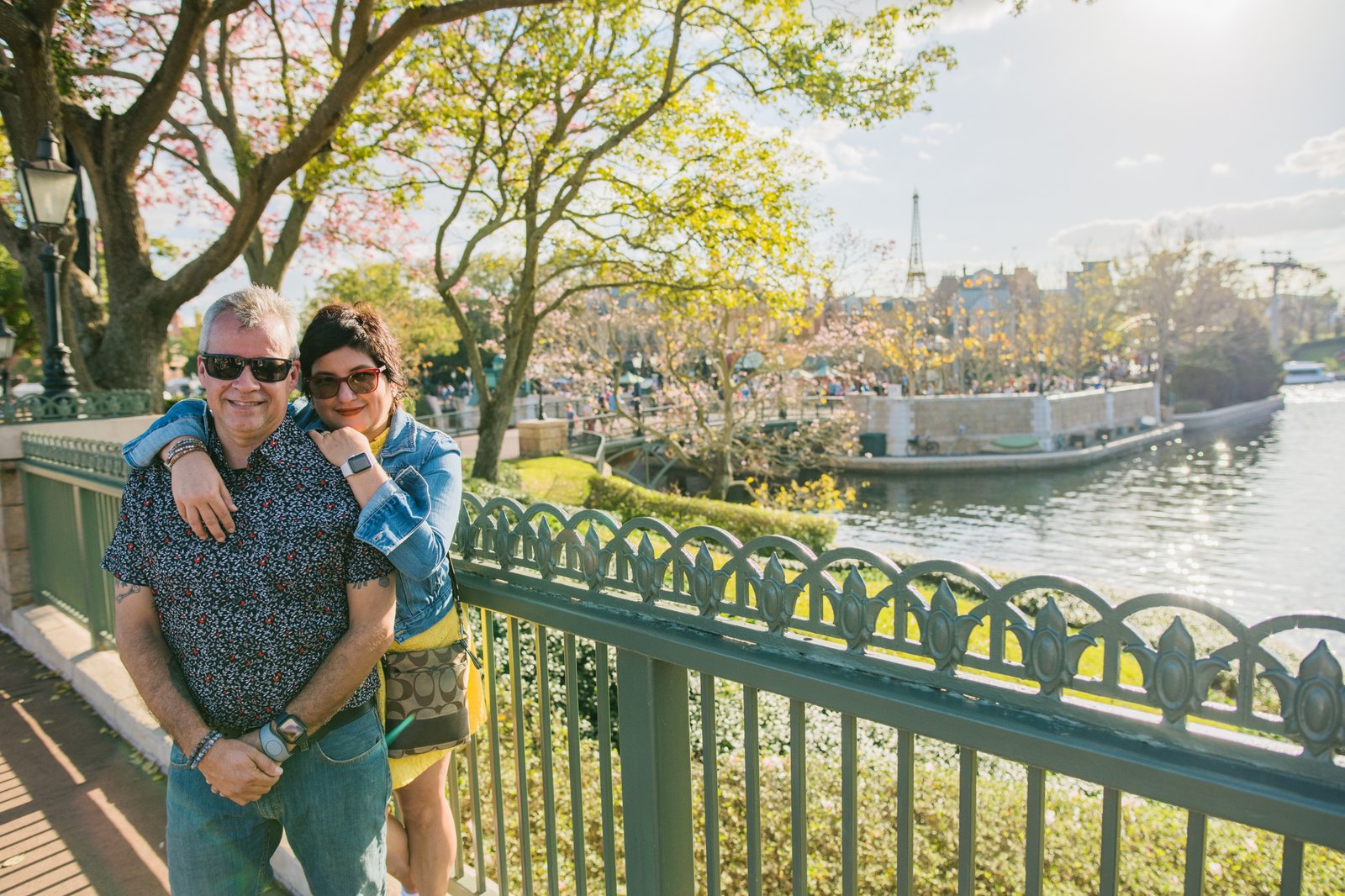 Japan Courtyard