There are countless reasons for a couple to choose there wedding venue in Melbourne Florida. Melbourne is known for its beautiful beaches and sunny climate, and some of the most magical wedding venues you will find in the Space coast region of Florida. As a photographer who shoots throughout Melbourne, Orlando, and the surrounding areas, these are my top picks of the wedding venues in the area.
The Grand Manor
Just a few minutes away from the Atlantic Ocean, in Melbourne Florida is the
Grand Manor. With two elegant indoor ballrooms, and a beautiful outdoor patio,
this wedding venue can comfortably accommodate up to 200 guests on your
wedding day. Included amenities include a bridal suite, a pool table, an in-house catering team, and on-site parking.

1450 Sarno Rd, Melbourne, FL 32935 | (321) 425-4598
Pricing for 100 guests $5,000 – $6,000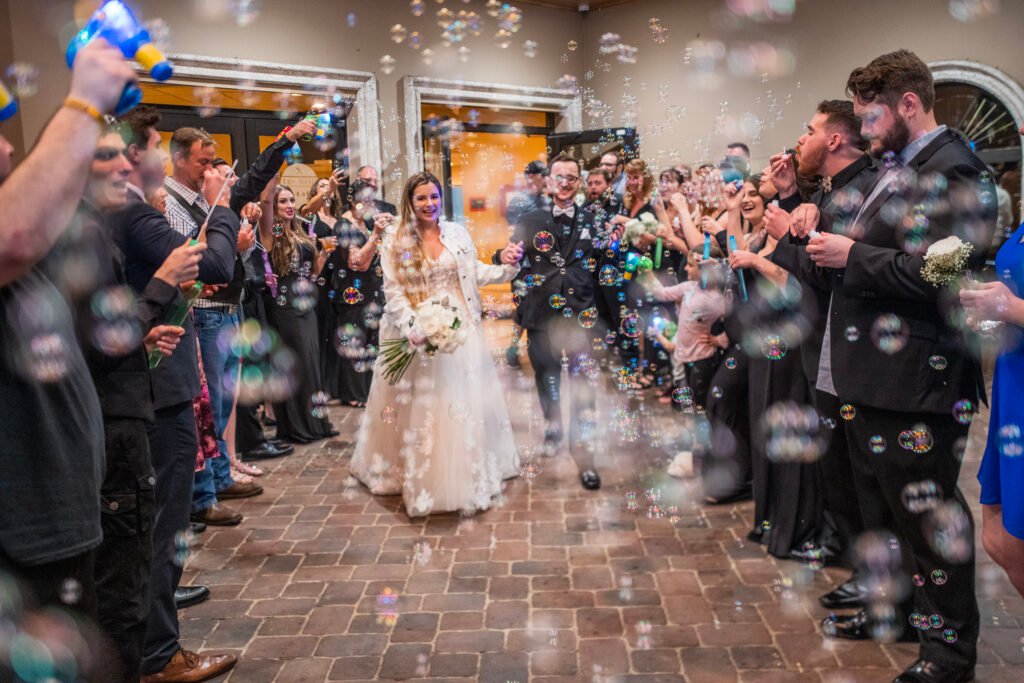 wedding venues in the area.
Harbour House Oceanfront
The Harbour House Oceanfront venue is a magic wedding venue for you to tip
your toes into the sand and celebrate in style on your wedding day. This two
story beach front house accommodates up to 80 guests and offers an upstairs
ballroom, a wrap around porch, and a quiet beachfront. As an all-inclusive
wedding venue, Harbour House provides an in-house floral department, catering
team, two large VIP suites, a parking attendant, and of course one of the best wedding venues in the Melbourne area.
1901 Florida A1A, Indian Harbour Beach, FL 32937 | (321) 610-3245
Pricing for 100 guests $21,000 – $24,000
Nyami Nyami River Lodge
Nyami Nyami River lodge is an incredible venue at the Brevard Zoo. This is where we did our very first Wedding too! If you love animals then this is the perfect venue for you! The zoo has their ceremony spot right in front of the Giraffe's so they will sometimes pop up for a pic! How cool is that? You can also feed the Giraffe's! This indoor air conditioned venue can accommodate up to 200 guests and offers private access to the zoo. If you want to see more info with their packages click here
8225 N Wickham Rd, Melbourne, FL 32940
Average Price: $2500-3500
Up the Creek Farms
Nestled on eight acres of private land is the luxurious Up The Creek Farms. This
full service Melbourne wedding venue has a beautiful 600 square foot climate
controlled boat house in addition to ample outdoor space to host a wedding
ceremony and/or reception. The surrounding grounds are truly stunning with
classic wedding vibes and a feeling of southern charm for up to 175 guests.
Included amenities at Up The Creek Farms are an on-site farmhouse with getting
ready rooms, a catering team, DJ services, and in-house planning and coordination.
590 Valkaria Rd, Malabar, FL 32950 | (321) 499-4232
Average Price $8,900
Learn more about Up The Creek Farms here.
Dragon Fly Farms
This 12 acre property is located in Palm Bay Florida. This venue is in a remote area but features a massive field with a perfect view of the sunset! Dragon Fly Farms is often visited by beautiful and colorful Dragon Flies which is why its called Dragon Fly Farms! This venue also features a large outdoor pavilion, and outdoor terrace, so there's lots of space here!
750 Osmosis Dr, Palm Bay, FL 32908
Average price: $6000-8500 click here for more info
Crown Plaza
One of the best hotel wedding venues in Melbourne Florida is the Crowne Plaza
boasting an epic view over the Atlantic Ocean. The Grand Caribbean Ballroom is
the largest space in this hotel with room for up to 500 guests. You also can have
an outdoor wedding at their Oceanfront Tented Pavilion. In addition to their
spectacular event spaces, they also have an on-site catering team, in-house bar
service, and overnight accommodations for you and your wedding guests.
2605 N Hwy A1A, Melbourne, FL 32903 | (321) 777-4100
Pricing for 100 guests $12,000 – $15,000
Learn more about Crowne Plaza Melbourne Oceanfront here.
Hotel Melby & The Landing Rooftop
This versatile indoor/outdoor wedding venue has a rooftop ballroom
inside of Hotel Melby which seamlessly integrates into the outdoor
Landing Rooftop. The indoor ballroom can accommodate up to 120
guests, whereas the ballroom is a more intimate space
accommodating up to 50 guests. In addition to the event space,
amenities at the Hotel Melby include an on-site catering team, chairs,
tables, furniture, and overnight accommodations.
801 E Strawbridge Ave, Melbourne, FL 32901 | (321) 361-3663
Average price $1,500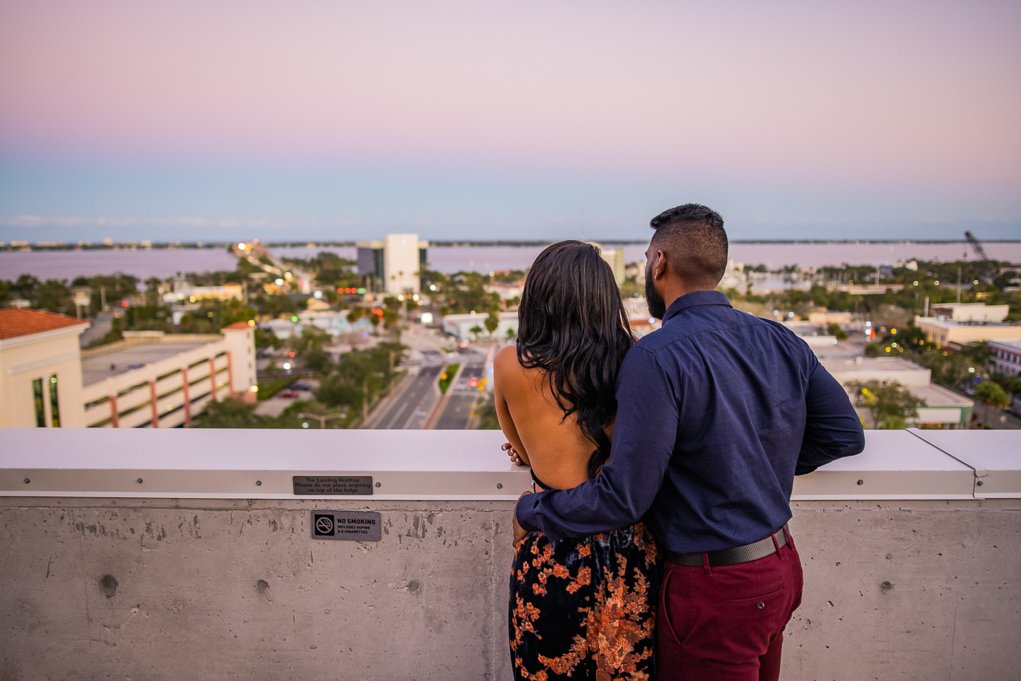 The Banyan Estate
The historic Banyan Estate is a magical wedding venue in Malabar,
Florida with a timeless and classic feel. The inside of the estate has
been restored from its original 1920's inception to feature hardwood
floors, chandeliers, getting ready rooms, a prep kitchen and three
different event spaces to accommodate up to 150 guests. Outside of
the estate you'll find large sprawling trees and wide open spaces.
1490 Marie St, Malabar, FL 32950 | (321) 536-9080
Pricing for 100 guests $3,000 – $5,000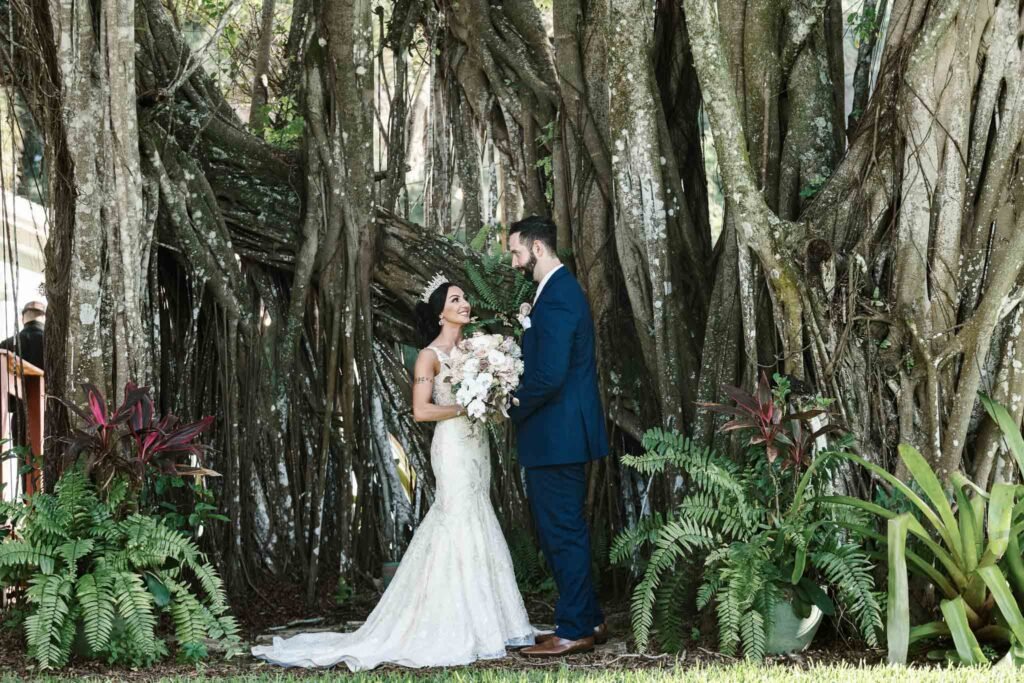 Don't let your wedding day slip by without capturing those
memories. Let's talk.
Rockledge Gardens
Rockledge Gardens was originally built in the 1960s by Harry and Mary Witte. This garden venue is an incredible venue, and one of the most popular in Brevard County. Outside of the reception room you will find your self in a massive garden surrounded by beautiful plants and greenery all over. There is also a greenhouse which provides beautiful backdrops, and if it rains you can use this as well. There is also options for indoor, and outdoor ceremonies, or receptions. We highly recommend Rockledge Gardens1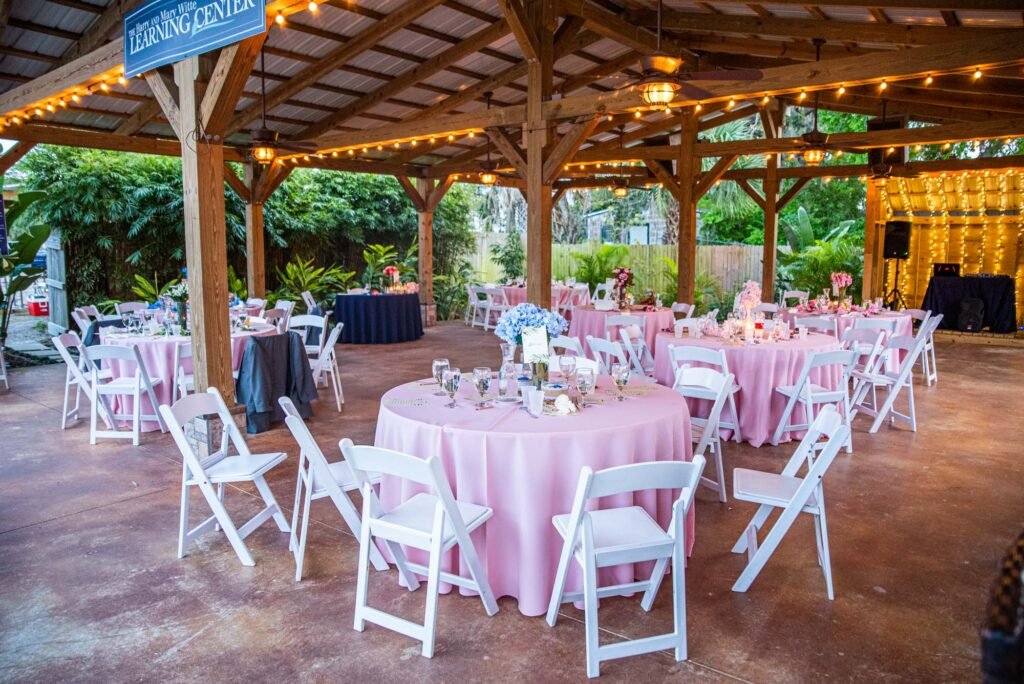 Contact us today.
We would love to hear about your special day!
With over five years of professional experience and more than 300 weddings completed, my team and I know how to capture your special moments in a timeless and unique way that evokes the magical mood and essence of the time and place.
If you are interested in booking, please reach out to us asap.
Call us at 3212582525
The Pineapple Estate
Originally built in the late 1800's, The Pineapple Estate brings both
southern charm and tropical vibes into their wedding venue in
Melbourne Fl. This gated private estate consists of four different
lodges, in Melbourne's art district with accommodations for up to 75
guests. In addition, the property is nestled right up against the water with a large pier perfect for catching sunrise.
71621 Pineapple Ave., Melbourne, FL | (321) 693-3479
Average price $1,000
Banana River Resort
One of the more unique wedding venue options in the Melbourne,
Florida area is the Banana River Resort. Instead of simply renting a
wedding venue, at Banana River Resort you get a private resort for
you and your guests to enjoy during your wedding day. They offer 3,
5, and 7 day rentals to soak in the sun at Cocoa Beach across the
street or explore the 1 acre property right up against the water.
Amenities throughout the resort include overnight accommodations
for up to 52 people, firepits, grills, on-site parking, catering options, and more.
3590 S Atlantic Ave, Cocoa Beach, FL 32931 | (321) 334-9990
Average price $15,000
Frequently Asked Questions about Melbourne Florida Wedding Venues
How much do wedding venues cost in Melbourne Florida?
The average cost of a wedding venue in Melbourne Florida is typically
between $1,500 – $8,000. The cost of a Melbourne wedding can vary greatly
depending on the time of year, venue chosen, and guest count.
What is Florida's wedding season?
Wedding season in Florida is typically from October through May. One of
the benefits of having a Florida wedding is that the weather is beautiful for most
of the year. It is afterall called the sunshine state for a reason.
What is the best month to get married in Florida?
The best month to get married is typically sometime between February and
May. This time of year the weather is nice, without it being too hot. This time of
year is also a little less crowded around the state making it a great time to have
your wedding.