Sprengergarten is a brand new venue located in Melbourne Florida right off Eber, and Minton Road. I was the first photographer here to do an event! This is a stunning venue that hosts weddings, Corporate events, and other celebrations! We photographed Scotties 50th Birthday here, and we fell in love with Sprengergarten as soon as we arrived! The vendor that did the decorations here did a phenomenal job, and he give it a Las Vegas theme! The decorations were so amazing that they really made me feel like I was in Las Vegas how cool is that?! Here's some of our favorite pics!
More info:
2825 Eber Boulevard
West Melbourne, FL 32904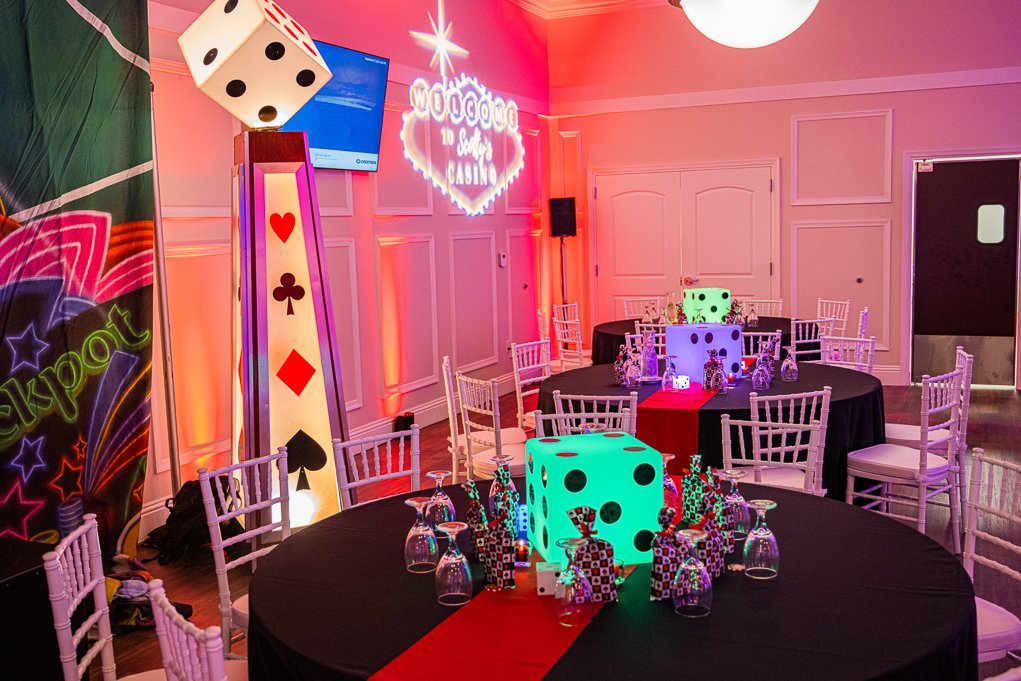 Contact us today.
We would love to hear about your special day!
With over five years of professional experience and more than 300 weddings completed, my team and I know how to capture your special moments in a timeless and unique way that evokes the magical mood and essence of the time and place.
If you are interested in booking, please reach out to us asap.
Call us at 3212582525
Frequently Asked questions about sprengergarten
How much does it cost to get married at Sprengergarten?
Their packages range from $2,000-10,000 Click here for more info